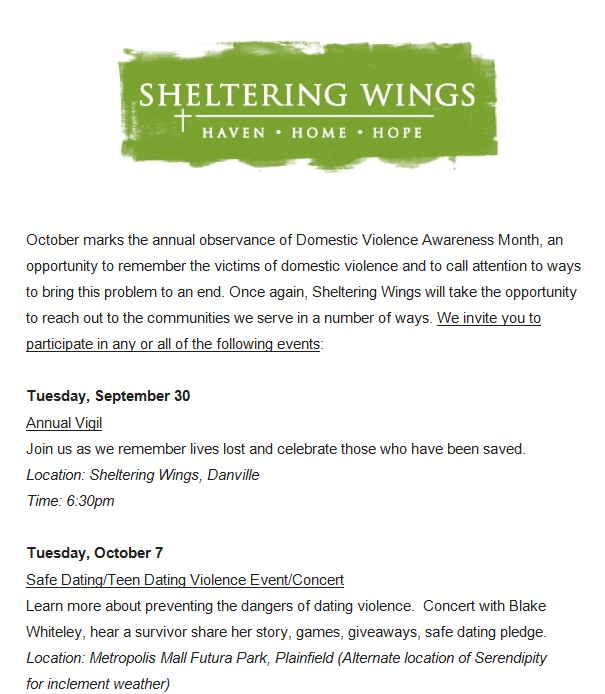 October is Domestic Violence Awareness Month
October marks the annual observance of Domestic Violence Awareness Month, an opportunity to call attention to ways to bring this problem to an end. We invite you to participate in any of our events. There is something for everyone!
learn more
Looking for ways to get involved?
Check out our upcoming events and meetings! Join our Youth Council or Domestic Violence Awareness month planning committee.
Participate in Upcoming Events
There is Hope
Sheltering Wings was formed in the name and for the sake of Jesus Christ. We will extend the love and compassion of Christ to women and their children in the desperate circumstances of domestic abuse. Christ was never coercive or offensive and neither are our services. Our assistance will be offered to any victim of any background in the name of Christ.
Learn More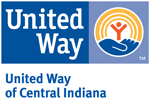 Sheltering Wings provides emergency housing for all women and children suffering from any form of domestic abuse. We build stable and independent lives through essential programs offered in a supportive and Christ-centered environment. If you need help, call our Crisis Line 317-745-1496, 24 hours a day, 7 days a week, or contact the shelter online.