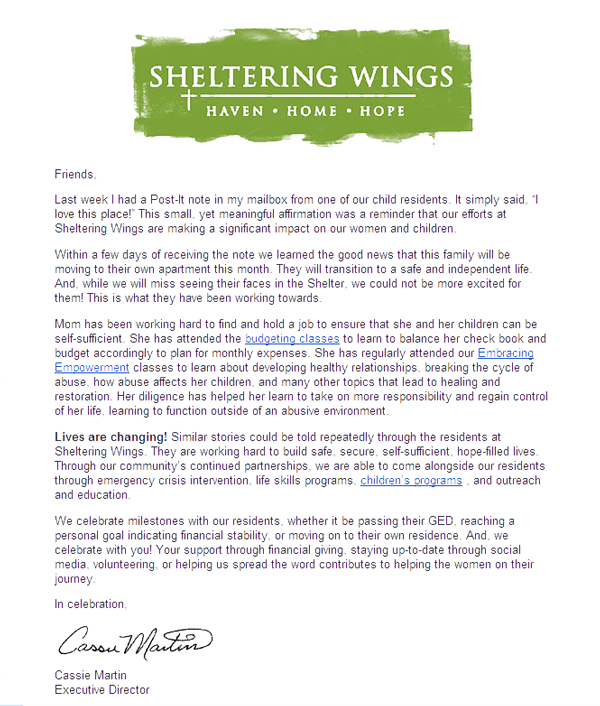 I Love This Place!
Last week I had a Post-It note in my mailbox from one of our child residents. It simply said, "I love this place!" This small, yet meaningful affirmation was a reminder that our efforts at Sheltering Wings are making a significant impact on our women and children.
Read More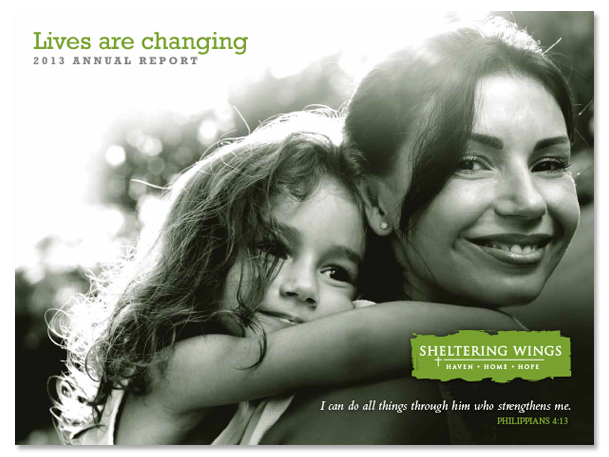 Lives are changing
The completion of our building expansion is a wonderful testament to the generosity of our community. We are blessed to be able to share success stories from our women in this Annual Report and highlight our programs and services that are making a meaningful impact. Lives are changing because of the prayers and investment of our community.
View the 2013 Annual Report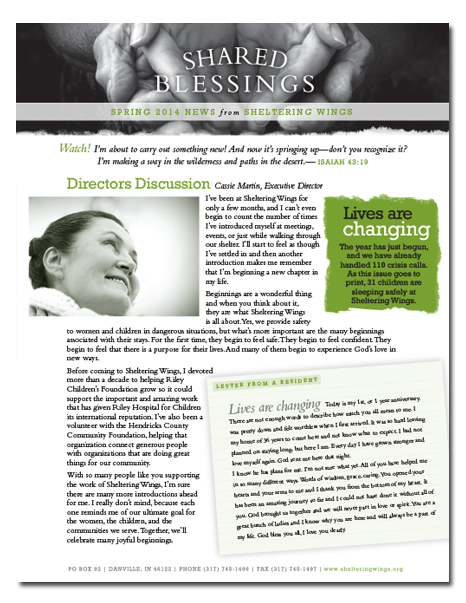 Watch! God is doing a new thing!
The people who started Sheltering Wings wanted to help women who were victims of domestic abuse. We know that our services must start before the women and children enter our door. Our Outreach Program strives to educate our community to prevent and recognize the signs of abuse.
Read More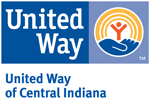 Sheltering Wings provides emergency housing for all women and children suffering from any form of domestic abuse. We build stable and independent lives through essential programs offered in a supportive and Christ-centered environment. If you need help, call our Crisis Line 317-745-1496, 24 hours a day, 7 days a week, or contact the shelter online.