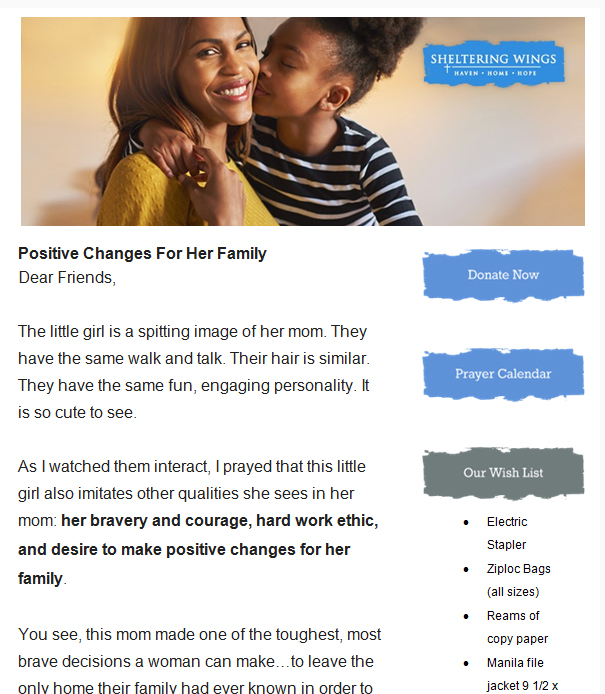 This mom saw what was happening to her family and desired better for them. She may not have fully realized it at the time, but seeking safety at Sheltering Wings was her first step in breaking the cycle of abuse.
Learn More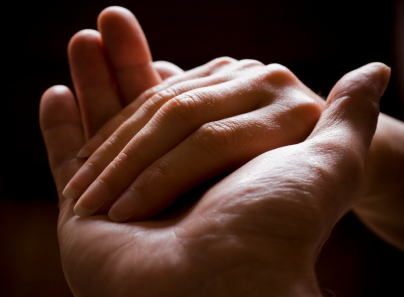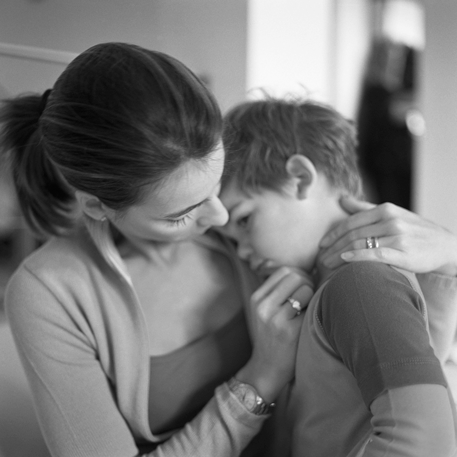 Sheltering Wings was formed in the name and for the sake of Jesus Christ. We will extend the love and compassion of Christ to women and their children in the desperate circumstances of domestic abuse. Christ was never coercive or offensive and neither are our services. Our assistance will be offered to any victim of any background in the name of Christ.
Learn More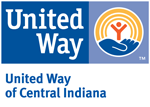 Sheltering Wings Center for Women is a domestic violence shelter in Danville, Indiana, serving Hendricks County and surrounding areas. We are a 501(c)3 non-profit organization with a Christ-centered philosophy that focuses on building stable, independent lives.
Our 68-bed shelter facility provides safe emergency housing and additional services for women and children suffering from any form of domestic abuse. Our 24-Hour Crisis Line (317-745-1496) connects victims of both genders and their advocates with help and resources.