Click the "Donate" button below to participate in Name YOUR Day, make a one-time donation commitment, or create a monthly donation subscription.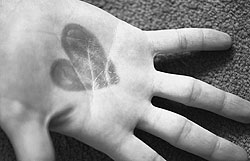 Right now, your donation can save the life of a woman and her children that have been affected by domestic abuse.  Sheltering Wings offers a safe-haven for our residents, offering hope, security, and support.
Your donation will ensure Sheltering Wings can continue to build stable and independent lives through essential programs offered in a supportive and Christ-centered environment.
Feed the Shelter for $27! We need 31 dedicated individuals or groups to commit to $27 PER MONTH for one year.
Name YOUR Day for $2800! With a one-time commitment of $2800 (or more) you can support the shelter for an entire day. You can make purchases through PayPal using a credit, debit, or gift card with the following logos: American Express | Discover | MasterCard | Solo | Visa | Visa Electron. 
The ability to transact using a debit card is determined by the bank that issued the card. Yes, we can accept debit cards as noted above. We cannot capture account information and PIN numbers otherwise.
No matter the amount, your donation will start helping our women and children immediately.
Investment Levels
Life Changer | $25,000 and higher
Sustainer | $10,000 – $24,999
Cornerstone | $5,000 – $9,999
Pillar | $1,500 – $4,999
Shelter Supporter | $501 – $1,499
Shelter Friend | up to $500

Please click here if you would also like to sponsor a paver.
If you prefer to mail your donation, please remit payment to following address: Sheltering Wings PO Box 92 Danville , IN 46122